The holidays are coming, and it's around this time of year that we start thinking about the gifts we are going to be giving to our friends, family, and co-workers. When shopping this holiday season don't forget to shop local!
There's undoubtedly something special about giving a local product as a gift. They have a more personable nature to them compared to something that's mass-produced on the other side of the world.
We're blessed to have several excellent local businesses that offer products and services that make perfect gifts for this time of year. Here's what we think are the top 5 local places for Holiday gifts in Pooler.
Let's get started!
1. Byrd Cookie Company
6700 Waters Ave
Byrd Cookie Company is a family owned and operated bakery that produces some of the tastiest cookies in the entire state (or in our opinion, perhaps the entire country). There's such a huge selection of weird and wonderful cookie combinations on offer here that you're sure to be able to find something suitable for your lucky friend or family member.
The guys at Byrd Cookie Company know that their wide product range can be a little bit overwhelming – which is why they've created a free tasting area where you can try all the cookies on offer before you buy!

Shop Byrd Cookie Company Here!
Photo courtesy of Byrd Cookie Company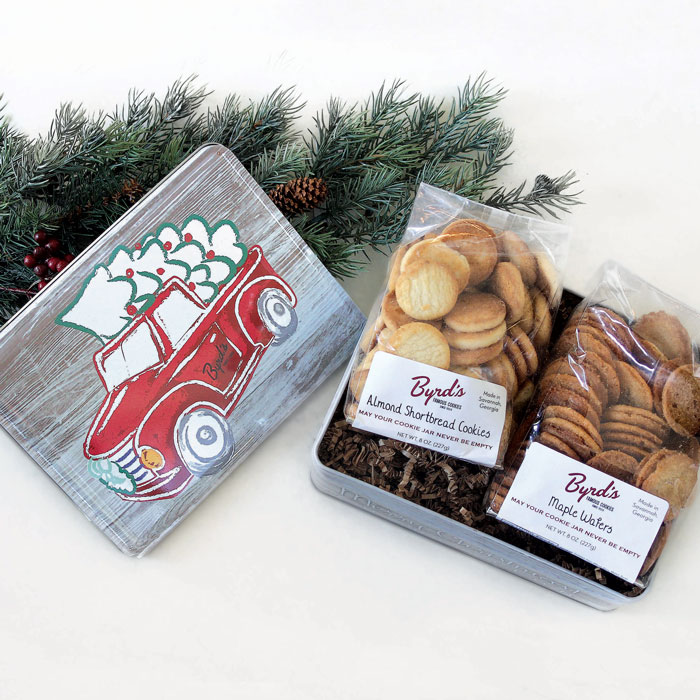 2. The Salt Table
Tanger Outlets, Pooler
The Salt Table is a local company, that uses local ingredients, to make local products, for people from all over the world to enjoy. As the name suggests, there's a wide range of flavored salts on offer here, but you'll also find things like teas, seasoning blends, meat rubs, Georgia made wines, and a selection of other local goodies that will make the perfect present.

Tip: The local honey sold here is an amazing gift idea if you know someone that has a sweet tooth.

Shop The Salt Table Here!
Photo courtesy of Salt Table


3. The Rusty Nail Home Market
Tanger Outlets, Pooler
If you plan on checking out The Salt Table, then be sure to check out The Rusty Nail too – they're both located in Tanger Outlets. The Rusty Nail specializes in stunning painted vintage style home furniture – much of which is made from recycled or upcycled materials. They're an award-winning business that was voted "Best Of The Best" in the low country and we're sure you'll be able to find something that'll make a great local gift – regardless of your budget.

Shop The Rusty Nail Home Market Here!
Photo courtesy of The Rusty Nail Home Market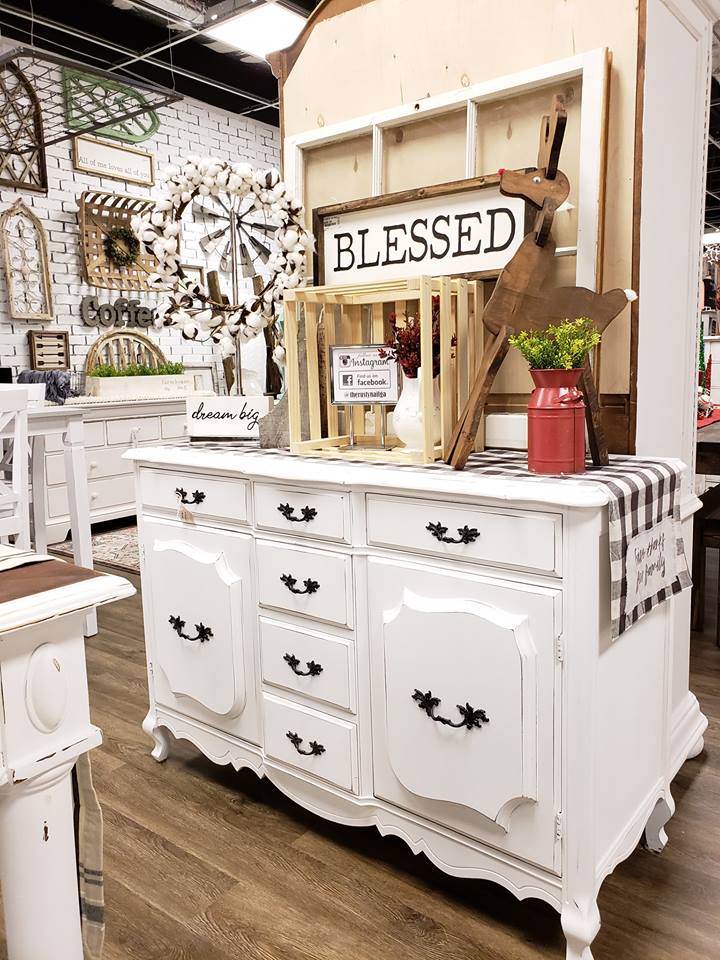 4. Pooler Day Spa
447 Pooler Pkwy
According to their Facebook page, Pooler Day Spa is run by "women on a mission to provide exceptional service while enhancing your mind, body, and soul organically"…
And if their amazing reviews are anything to go by – they seem to be succeeding.
Gift cards and vouchers are available that will allow the lucky recipient to unwind and relax in the clean, comfortable, and beautiful surroundings of the spa. The "Relax Facial" is particularly popular here (and is very reasonably priced) but to be honest, all of the treatments on offer are of an exceptional quality.
Tip: Ask about the excellent Holiday Packages that Pooler Day Spa has on offer this year. They combine several of their most popular treatments into bundled packages (at a heavily discounted rate).

Shop Pooler Day Spa Here!

5. Wax And Beyond Of Georgia
Tanger Outlets
The final local place we're recommending this year is Wax And Beyond (which is again located at Tanger Outlets). As the name suggests, Wax And Beyond is famous for their custom hand dipped candles that can be created in a wide range of different shapes, sizes, colors, and styles. However, there's a growing range of high-quality t-shirts, hoodies, and baseball caps that make excellent gifts too.
Tip: The free monogramming service that these guys offer on all of their eligible products is a lovely little extra that personalizes an already personal local gift even further. Gifts purchased elsewhere can be monogrammed for a small fee.

Shop Wax and Beyond of Georgia Here!
Photo courtesy of Wax and Beyond of Georgia



That concludes our favorite places to shop Local this holiday season!
It's no secret that Pooler is home to some of the best places to find unique gifts for your friends and family! In addition to wonderful, unique places to shop, Pooler is also home to some of the most wonderful and unique neighborhoods and houses.
Contact us today for more information about this wonderful place to call home!